"AMATO CANNARA" PLANT
A dream come true
---
It is the people who make the difference. Amato Cannara left his mark on those who knew him. An entrepreneur with great values, he cared deeply for his employees.
Dedicated to him is the innovative plant in Tolentino, which enables the recycling of sports, PPE and textile waste.
Technology
The "Amato Cannara" Plant occupies an area of 700 square metres indoors and 2,400 square metres outdoors and consists of two lines: one is dedicated to recycling, the other to production and transformation of the secondary raw material (obtained from the first line) into new marketable products.
Through the phases of shredding, separation of the mixed granules into their original components (rubber, textiles, plastic, leather, ferrous and non-ferrous metals), secondary raw materials are obtained and, following a moulding phase, the finished products.
Materials are separated using advanced aeraulic and magnetic technologies to isolate the individual components and send them for separate recovery.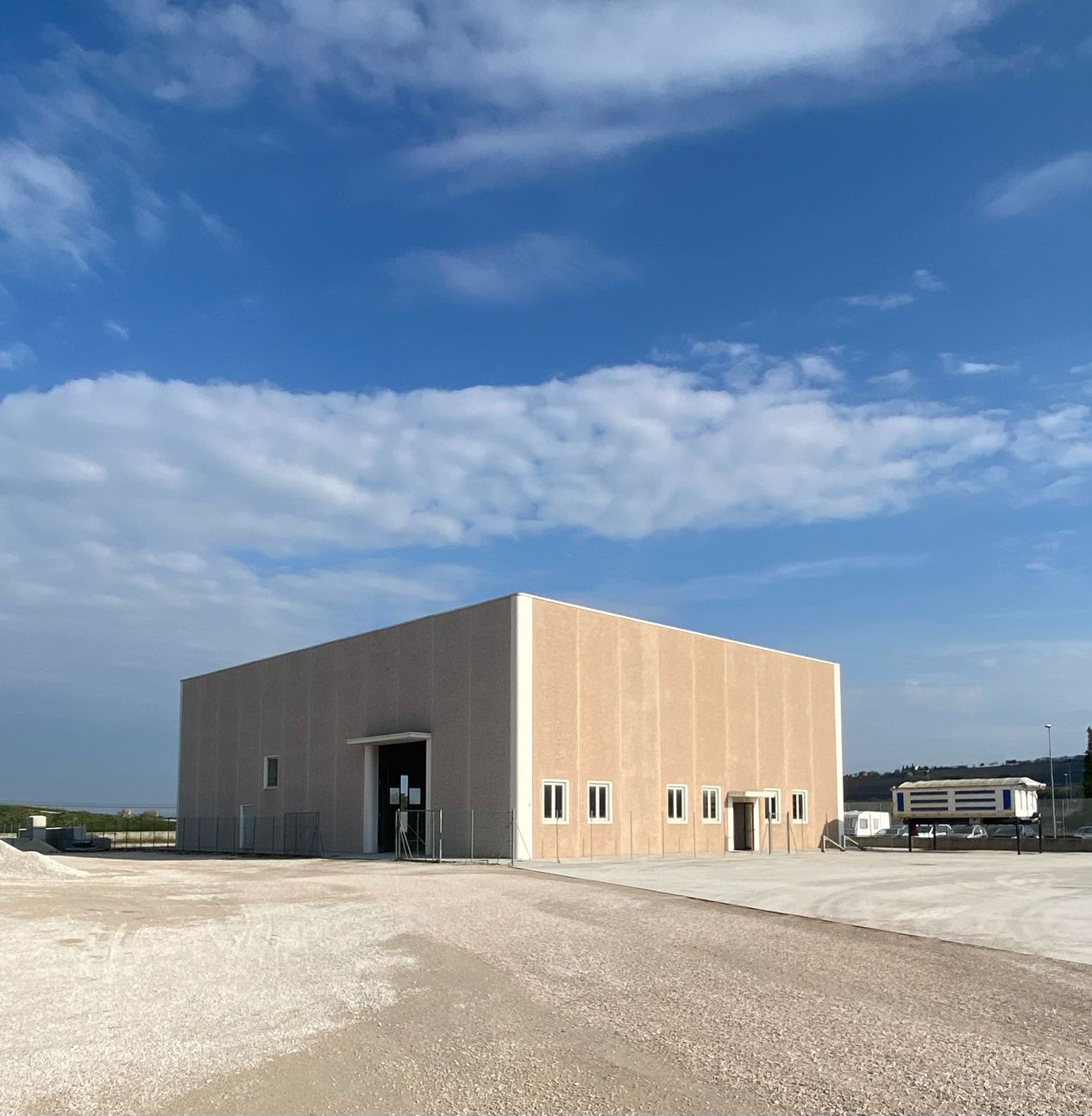 A COMPREHENSIVE RESPONSE
for the Italian and European plant deficiency
---
Businesses are facing increasing difficulties with waste management, with longer collection times from operators as well as an increase in waste disposal costs that is equally significant. This situation is primarily due to the lack of suitable plants in terms of size, number, and technology for the processing of waste.
A limited number of plants, oversaturated, and sometimes unsuitable for real needs.
The "Amato Cannara" pilot plant in Tolentino, Macerata, was designed and constructed by ESO RECYCLING, and will allow the processing of sports waste, personal protective equipment, and garments while improving the individual components and creating new products.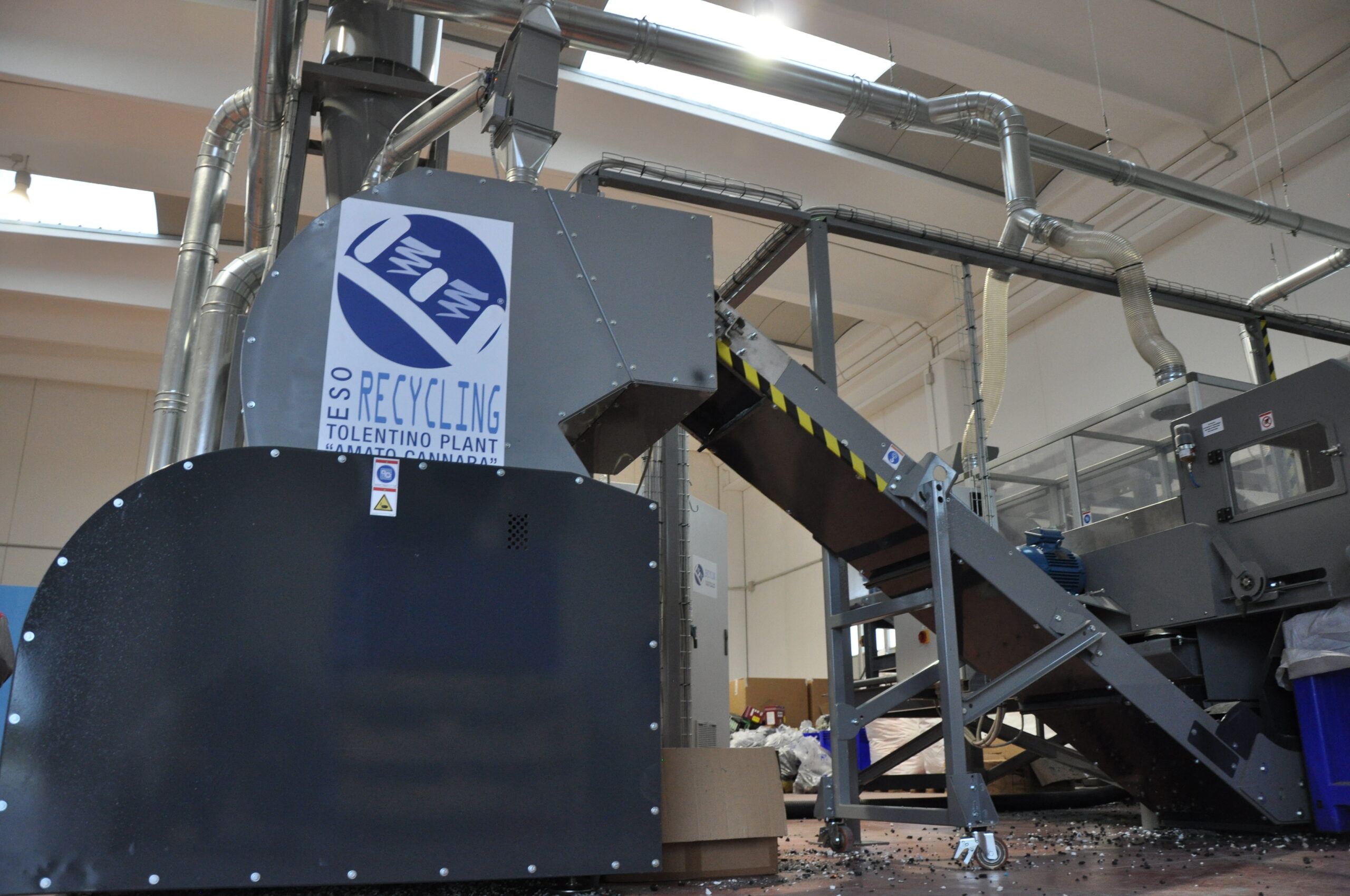 LOOKING TO THE FUTURE
In the interest of the environment and future generations
---
This facility is not an isolated, one-off event but rather the first step in a broader strategy.
The objective is to create a series of plants located throughout Italy, which will contribute to job creation and increase the awareness that mankind has a huge responsibility to protect and preserve the environment.