COSTRUISCI LA TUA STRADA® (build your own way)
The recycling cycle
Waste can be transformed from waste to resource
---
The esosport® project collects and recycles sports footwear, tennis balls, padel balls, inner tubes and bicycle tyres, which are then reused and transformed into playgrounds as well as athletics tracks at our "Amato Cannara" facility.
Il giardino di BETTY® (Betty's Garden)
Respect for the environment is combined with solidarity
---
Elisabetta Salvioni Meletiou, Nicolas Meletiou's wife, assisted her husband with dedication and composure in the conception and running of the esosport® project until 2 July 2011, the day of her premature death. Therefore, the initiative named "Il giardino di BETTY®" (Betty's garden) is dedicated to her.
This project aims to create or redevelop playgrounds using anti-trauma flooring generated through the recycling of sports shoes, tennis balls, tyres, and bicycle inner tubes.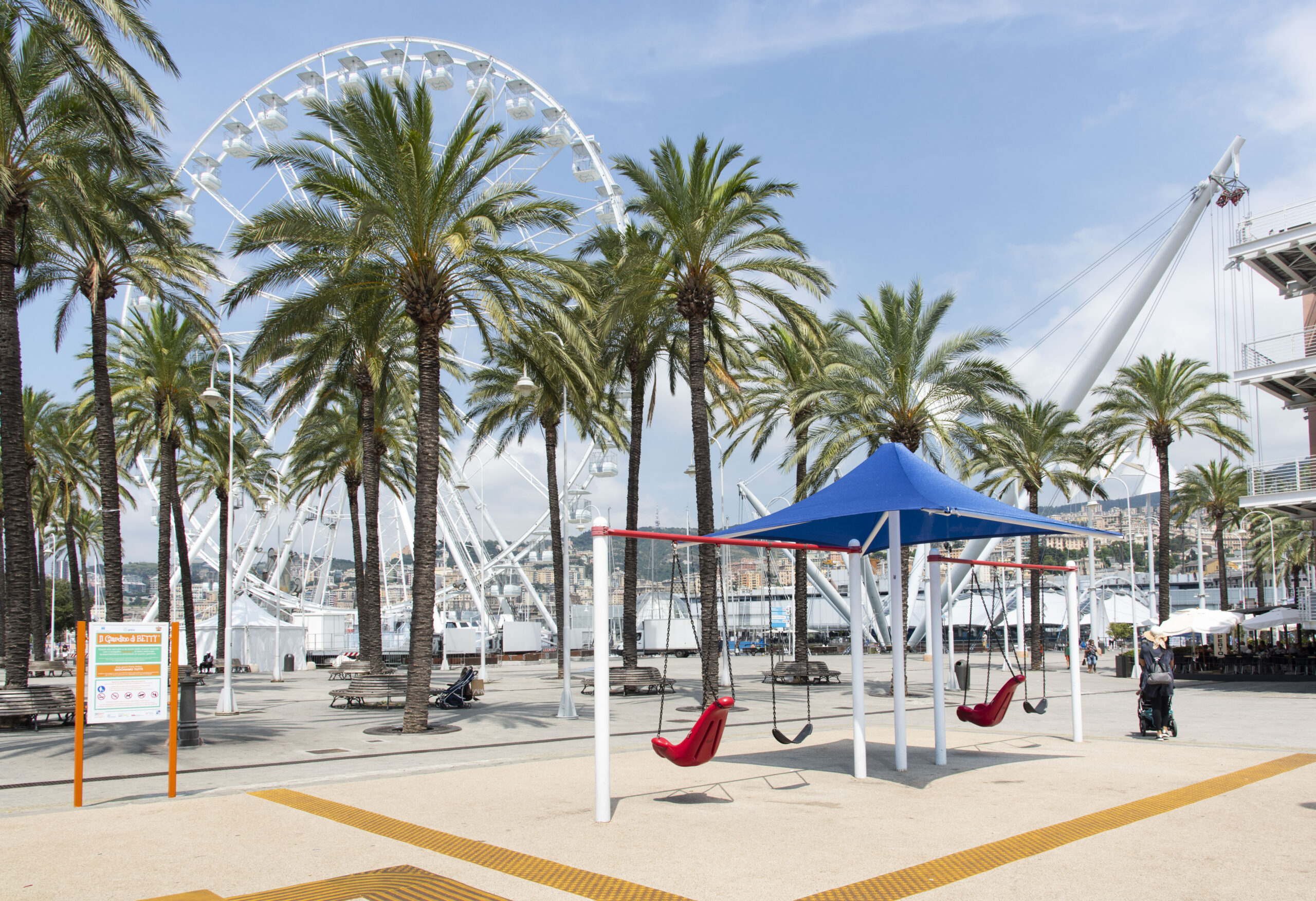 La Pista di PIETRO® (Pietro's track)
Dedicated to Pietro Mennea
---
"La pista di PIETRO®", is an initiative that operates alongside "Il giardino di BETTY®". It aims to create new athletics tracks, dedicated to the famous athlete Pietro Mennea, by using material obtained from recycled sports footwear, tyres and inner tubes as a base.
The wife of the 200-metre Olympic champion in Moscow 1980 and world record holder for 17 years, Manuela Olivieri, has joined the initiative by donating a pair of her husband's running shoes, a symbolic gesture to show that every "La pista di PIETRO®" (Pietro's track) will have a small portion of material from these famous shoes.
In March 2015, in Rome, during the presentation of the initiative, Paolo Masini, then Councillor for Sport and Schools in the Municipality of Rome, from which the idea of combining "La pista di PIETRO®" with "Il giardino di BETTY®" was born, said: "The shoes of one of our greatest champions will be the real "sourdough starter" present in the fibres of the material that will make up all the surfaces that we will create together".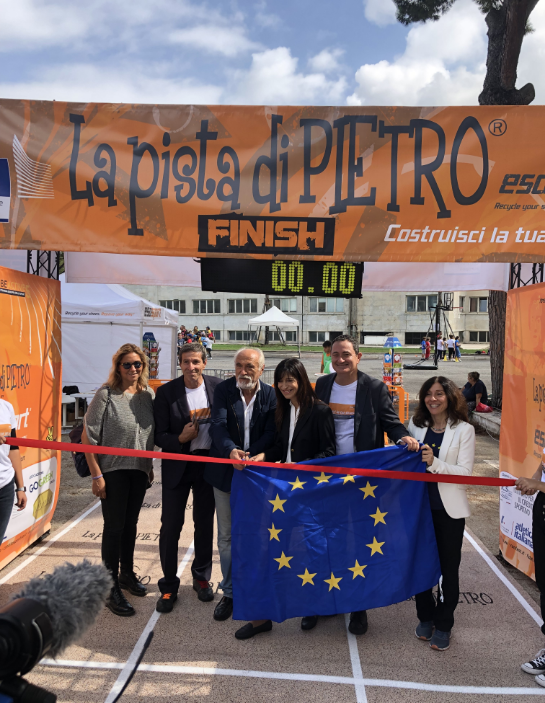 Pietro Mennea
---
Born in Barletta (Bari) on 28 June 1952, died in Rome on 21 March 2013. He was 1.79 m tall and weighed 68 kg. Coach: Carlo Vittori. National team appearances: 51. In 1979, he set the world record for the 200 metres with a time of 19.72 seconds. He became Olympic Champion (1980) in the 200, European Champion (1978) in the 100, and (1974 and 1978) in the 200 metres.
A graduate of accountancy and physical education, he also held a degree in political science. Trained at first by Prof. Mascolo, he quickly switched from middle-distance to speed. Prior to this, he played some football. His first year as a junior saw him join the national team, and in the second year he won the Italian title in the 200 metres. Prof. Vittori took him under his care from the 1971 season, when Pietro won the 200 metres at the Mediterranean Games, and the "Assoluti" games. His achievements include podium finishes at the Olympics in 1972, the Universiade in 1973, the European Championships in 1974, and the Mediterranean Games and Universiade in 1975. He excelled from 1977 to 1980 as the world's leading two-hundred-metre runner, achieving a world record of 19.72 at the Universiade in Mexico City in 1979 (wind, 1.8 metres) and winning the Olympic championship in Moscow in 1980 in a furious final against Scotland's Allan Wells (20.19 versus 20.21). In 1982, he returned to competition after almost two years of retirement, and was still a star during the winter of 1983 (world indoor record in the 200 m). Retiring at the end of 1984, he returned to racing again at the end of 1987 and participated in his fifth Olympics in Seoul. By a wide margin, he improved the national records for the 100 metres to a manual timing of 10.0 (Milan, 1972) and 10.01 (Mexico, 1979), which is the European record. Additionally, he was capable of running 400 metres in 45.87 (1977). The most impressive streak of his career can be found in what he achieved at the 1978 European Championships in Prague: he ran 10 races in six days between preliminaries and finals, including an extraordinary 44.4 in his final effort, a fraction of the 4×400 mark. In the 1980 Summer Olympics in Moscow, he accomplished the following: eight 200 metre races in the space of about fifty days, in Europe and the Far East, always winning, with an average of 20.07. He then went on to have a brilliant career in the political-professional field, landing in the European Parliament.